In June, 2020 Rancho Cordova Travel & Tourism (RCTT), the destination organization behind Visit Rancho Cordova, coordinated the donation of 34,000 masks and 192 gallons of hand sanitizer to the 17 hotels in Rancho Cordova, CA. This donation was available through the California Hotel & Lodging Association. RCTT has been a member since 2018 and "as part of the group membership, CH&LA offered RCTT an early opportunity to participate in this program," said Marc Sapoznik, Executive Director. RCTT's membership with CHLA grants membership to each of the hotels in Rancho Cordova. For questions regarding a property's membership, contact Sandra Oberle at sandra@calodging.com.
PPE (personal protective equipment) distribution was coordinated with CalOES, CH&LA and RCTT. Special thanks to the Marriott Rancho Cordova for helping with a location for distribution and pick up! The ballroom was kept clean and safe for staff, RCTT, and hoteliers picking up their supplies. Supply allotment was based on rooms per property. So, why is PPE important? As Marc Sapoznik puts it, "The safety of staff and guests is paramount, and recent evidence shows that masks are effective for the mask wearer and others. From a compliance standpoint, the state mandates that masks be worn in public spaces, so this is something we have to do as an industry to help save lives."
PPE for staff and guests wearing their facial coverings are just the start of enjoying Rancho Cordova during the time of COVD-19. California Hotel & Lodging Association has developed the Clean & Safe certification as an industry standard for safe and clean hotel operations and guidelines. RCTT encourages each property to review the guideline packet, checklist and turn it in to CHLA for review. Accepted properties will receive a window decal and digital media to promote their participation. Why is the Clean & Safe program important to Rancho Cordova?

Visitors want to be assured that they are staying in a hotel and city that cares about their health and safety.

Marc Sapoznik

#VisitRanchoCordovaCares #MaskUp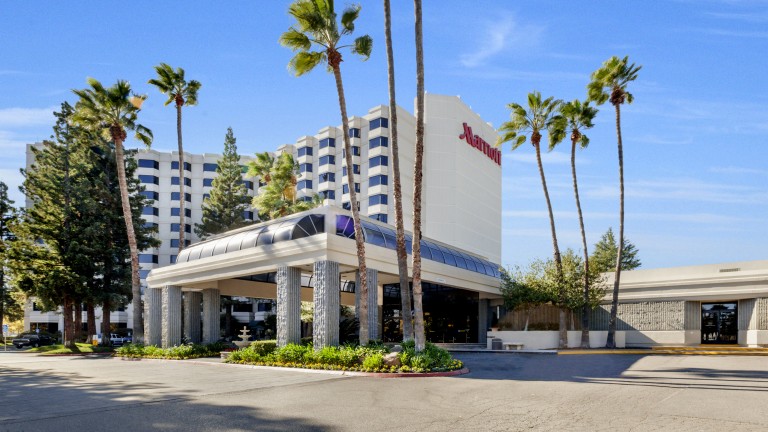 Sacramento Marriott11211 Point East Drive
Rancho Cordova, California 95742

Details
Sacramento Marriott11211 Point East Drive
Rancho Cordova, California 95742

Details
Residence Inn by Marriott2779 Prospect Park Drive
Rancho Cordova, California 95670

Details